This turkey meatloaf recipe is incredibly moist and delicious. Adding caramelized onions makes the flavor exceptional.
This turkey meatloaf is so moist and the flavor is fabulous! I really think it has to do with sauteing the onion and garlic first until they are nice and caramelized.  I completely passes the kid friendly test too.  Double bonus!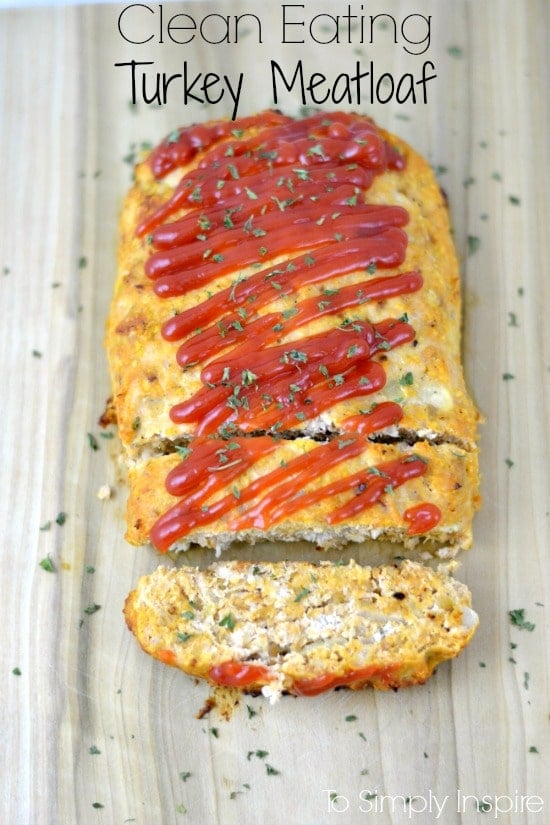 INGREDIENTS:

2 TBSP of coconut oil
3 cloves garlic, minced
1 cup onion, chopped
(1) 20 oz package of 99% Fat Free ground turkey eat
½ cup breadcrumbs or 2 pieces of Ezekiel bread, toasted and broken into pieces.
1 egg (or ¼ cup liquid egg whites)
¼ cup ketchup
½ teaspoon black pepper
INSTRUCTIONS
Melt coconut oil in a saute pan.
Cook onion and garlic in melted oil for about 5 minutes, stirring occasionally.
Place the cooked onion and garlic in a large bowl to cool for 5 minutes.
Mix turkey, bread crumbs, egg, ketchup, and pepper with onion mixture.
Shape into a "Loaf" and place in a glass baking dish.
Bake in a 350 degree oven for 50-55 minutes or until cooked completely through.