The easiest Tenderloin roast you will ever make! No searing the meat prior to cooking, no tying little strings….just baste with a simple honey dijon sauce, wrap, bake and eat! You are soooo gonna impress your family and friends with this one!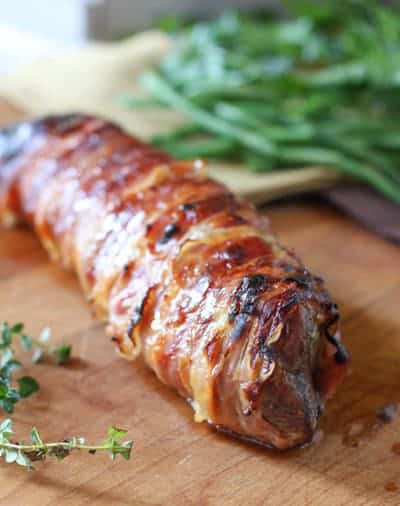 The honey dijon sauce does double duty.  It flavors the meat as well as keeping the prosciutto adhered to the tenderloin,  so tying little annoying strings is not necessary.  I don't know about you, but these chubby little fingers hate that string.
INGREDIENTS:
1 3 – 3.5 pound Pork Tenderloin
2 oz of thinly slice Prosciutto
¼ cup honey (omit if Paleo or Whole30)
¼ cup dijon mustard
salt and pepper

INSTRUCTIONS:
Preheat oven to 400 degrees
In small bowl combine honey and dijon
Lay out Prosciutto on parchment, slightly overlapping.
Place pork on Prosciutto and brush with honey dijon mixture.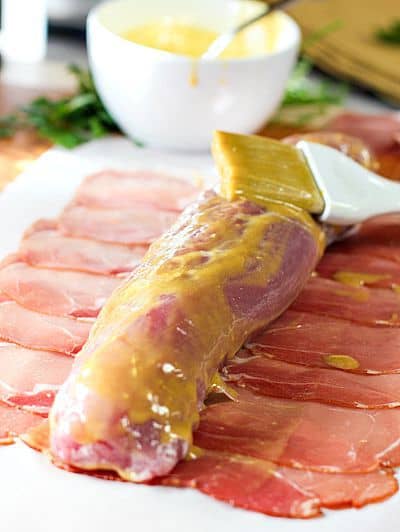 Lifting parchment, roll up.
Bake for 30-40 minutes or until meat thermometer reads 160 degrees for medium well.
Let rest 10 minutes before slicing (this is important