Purple vegetables, such as this cabbage and others like eggplant and blueberries, contain anthocyanins. Anthocyanins are chemicals that protect body cells, decrease the spread of cancer cells, and more. Be sure to add some toasted sesame seeds (or hemp seeds would work) on top to compliment the salad nicely. I served it with fluffy garlic "buttery" quinoa, as a complete protein source.
INGREDIENTS:

About 6-7 cups of roughly chopped red/purple cabbage (I used 1/4 of a large cabbage)
1 carrot, shaved with a peeler into 2-3 inch strips
3 celery stalks, chopped
1 red pepper, thinly sliced
2 handfuls of fresh parsley, chopped finely (or use other herb)
Half a batch of Lightened Up Tahini-Lemon Dressing (or make the full batch and save for later)
3-4 tbsp of toasted sesame seeds (or use hemp, sunflower, etc)
Salt & pepper, to taste ( I used Herbamare)
INSTRUCTIONS:
Preheat oven to 325F. Toast the seeds for about 8-10 minutes, watching closely. Remove and set aside.
Add several cups of water into a kettle and bring to a boil. Lightly rinse the cabbage and slice in half, through the stem. Slice each half, in half again and roughly chop. You'll want about 6-7 cups.
Now thinly slice a red pepper into strips and cut strips in half.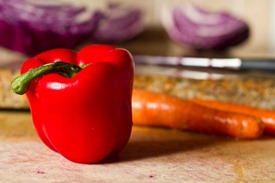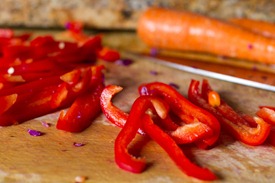 Shave a carrot with a peeler and chop a few celery sticks: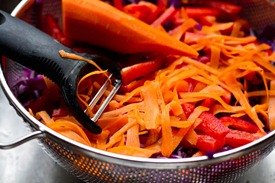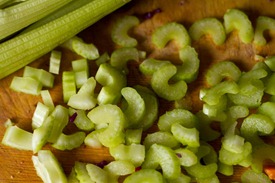 This is when I started to get excited about this meal. It's just so vibrant!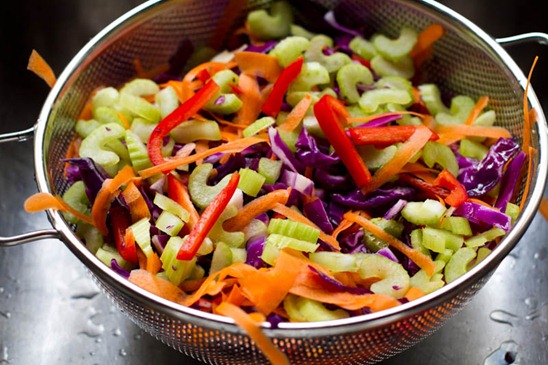 Oh, add some finely chopped fresh herbs for a nice flavour. I used parsley.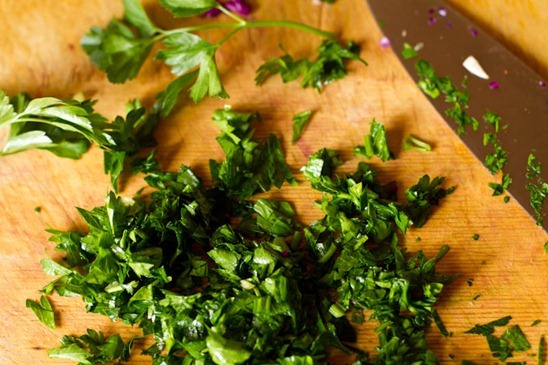 Add chopped cabbage into a strainer in the sink and pour the boiling water over top. Quickly rinse with cold water. This helps soften the cabbage slightly. Roughly dry the cabbage with a hand towel.
In a large bowl, mix the chopped celery, pepper, cabbage, shaved carrot, and parsley.
Prepare the dressing by whisking all ingredients together in a medium sized bowl. The salad tastes best when the dressing is mixed just before serving, so I suggest you portion out how much salad you will be eating for the meal and then add on your desired amount of dressing & mix well.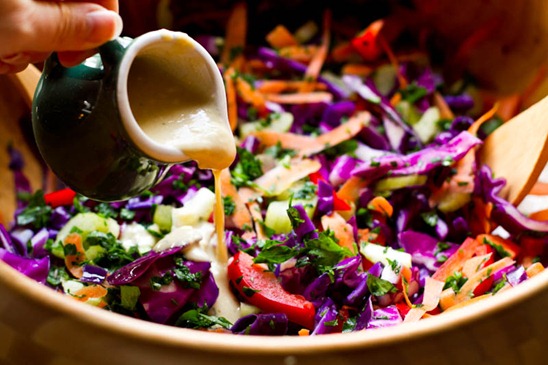 I've been right before and I'll be right again.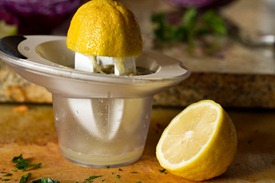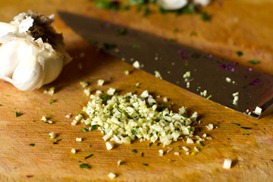 Wrap up any leftover salad and place in the fridge and do the same with the leftover dressing.