Whole Foods salads typically have short ingredient lists as well as vegan and wheat-free options. They are the perfect inspiration for salads at home when you're getting bored of the usual lettuce and vegetable routine.
World's Healthiest Foods reports that cruciferous vegetables (such as broccoli, kale, cauliflower, cabbage, watercress, and mustard greens) are said to be detoxifying because they provide support for the immune system, inflammatory system, hormonal system, detoxification system, and antioxidant system.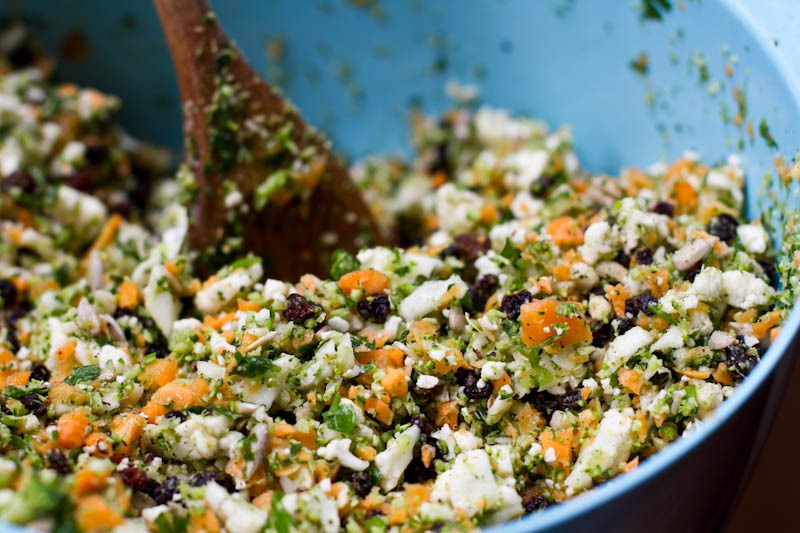 These vegetables contain a wide variety of vitamins and minerals as well as phytonutrients. For example, one such group of phytonutrients found in cruciferous vegetables are called glucosinolates.
Glucosinolates are thought to have anti-cancer properties in a variety of research studies. World's healthiest Foods also suggest consuming 3 servings of cruciferous vegetables each week for maximum benefit.


INGREDIENTS:

2 heads broccoli (1 bunch), stems removed
1 head cauliflower, stems removed
2.5 cups shredded carrots
1/2 cup sunflower seeds
1 cup currants
1/2 cup finely chopped fresh parsley
1/2 cup raisins
4-6 tbsp fresh lemon juice, to taste
kosher salt, pepper to taste (1/4-1/2 tsp salt and lots of pepper)
kelp granules or Herbamare (optional), to taste
Pure maple syrup, to drizzle on before serving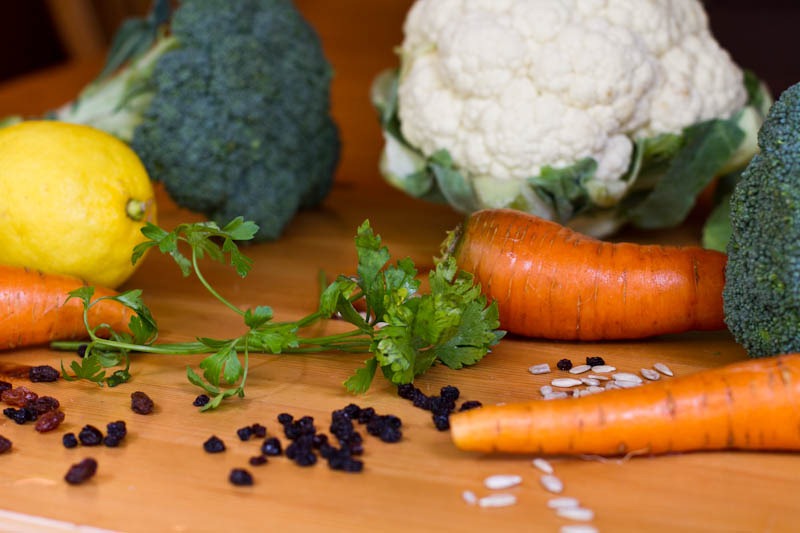 INSTRUCTIONS:
In a food processor (or chop by hand) process the broccoli (no stems) until fine. Add into large bowl.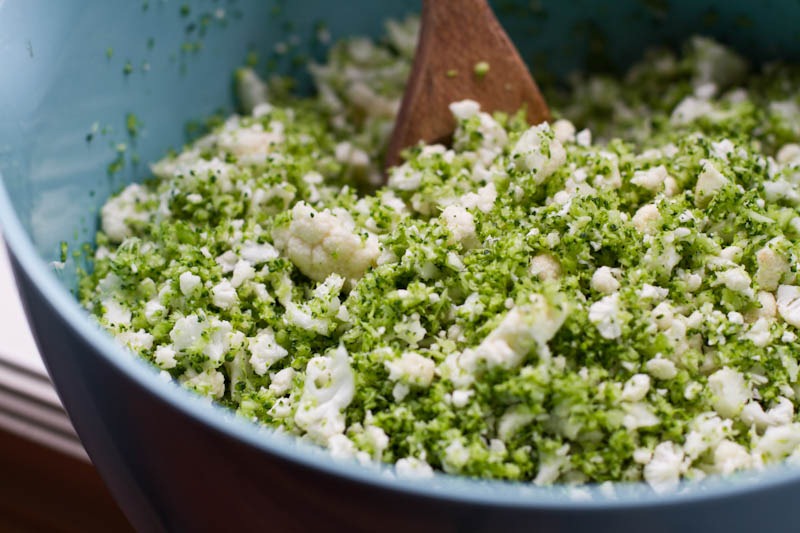 Now process the cauliflower (no stems) until fine and add into bowl. Do the same with the carrots.
Stir in the sunflower seeds, currants, raisins, and parsley. Add lemon juice and seasonings to taste.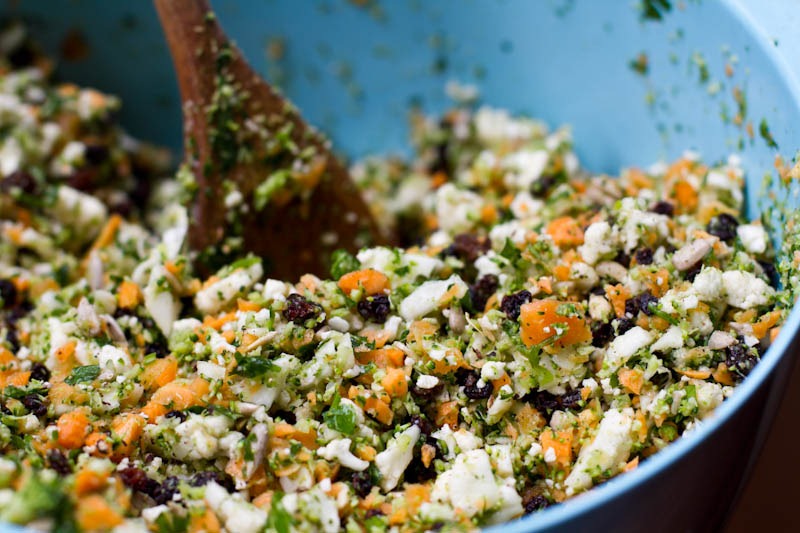 Drizzle with maple syrup to taste.