These Buffalo Chicken Celery Sticks are totally addictive – and if you're looking for a low carb snack or lunch this is the recipe you need.
Boring food isn't going to keep me sticking to any kind of diet, I've learned that before. So what I set out to do is make more interesting food that's going to make me actually want to eat it.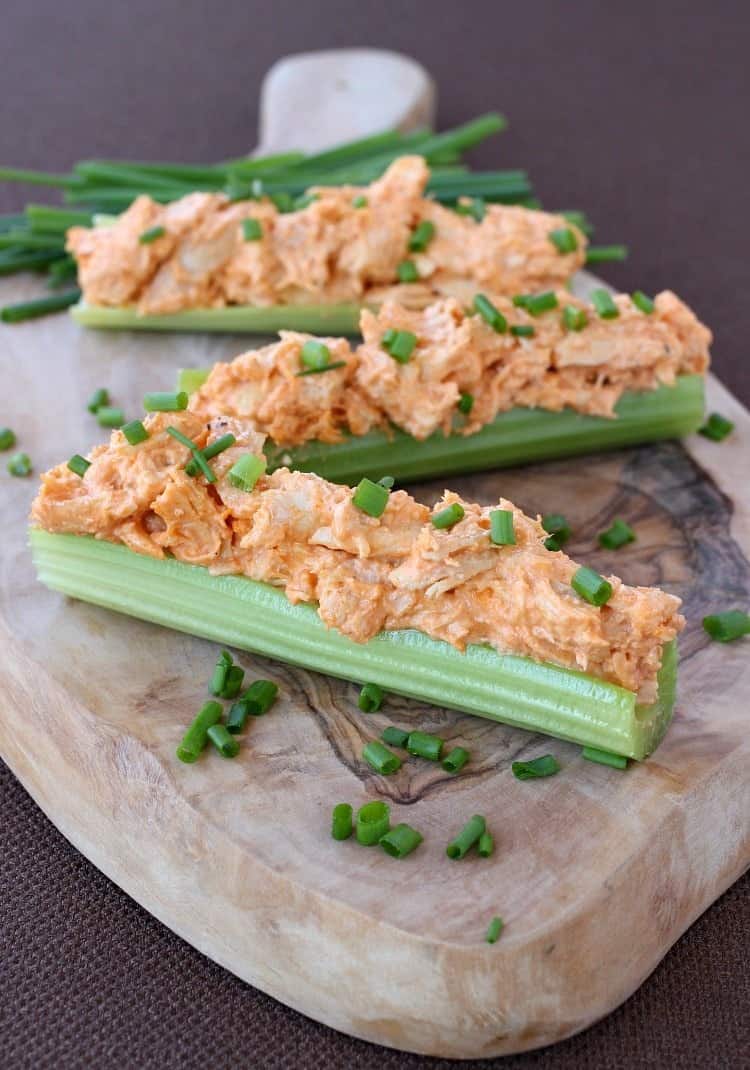 Buffalo chicken anything always keeps me pretty interested. Wings are number one, which if you're following low carb type diet isn't the worst thing in the world but I still don't think eating a bucket of fried wings is going to get me in shape. Low carb or not.
This recipe only uses 1/4 cup of mayo, which you can adjust if you want less or more. It's the buffalo wing sauce that really brings the flavor in. Roast and shred your own chicken like I did, or grab a rotisserie chicken from the store or even use canned chicken.
INGREDIENTS:

2 cups shredded chicken
¼ cup mayonnaise
½ teaspoon garlic powder
¼ teaspoon salt
3 tablespoons buffalo wing sauce
a few grinds of fresh black pepper to taste
6 celery stalks cut in half
chopped chives for garnish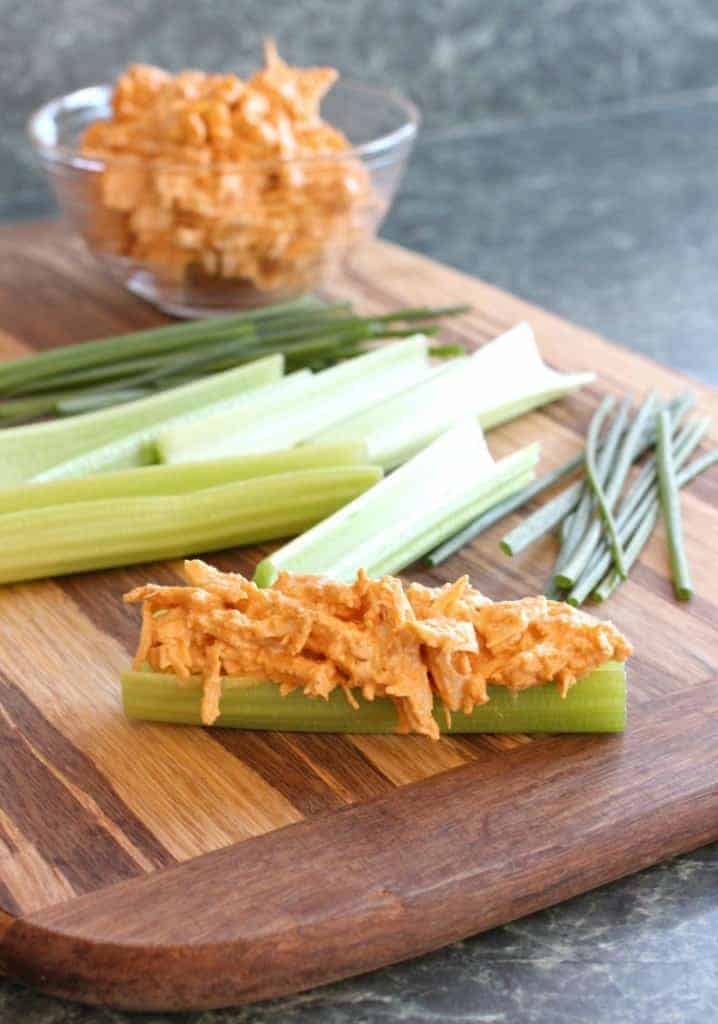 INSTRUCTIONS:
Mix the chicken, mayonnaise, garlic powder, salt, pepper and buffalo wing sauce together in a bowl.
Fill each celery stalk with the chicken filling and garnish with chopped chives.