These Banana Split Bites place a fun and simple twist on your favorite summer treat. Just place Strawberries, Pineapple and Banana on a stick. Then add on some chocolate dipping and nuts! Bam! You have a fun summer time treat.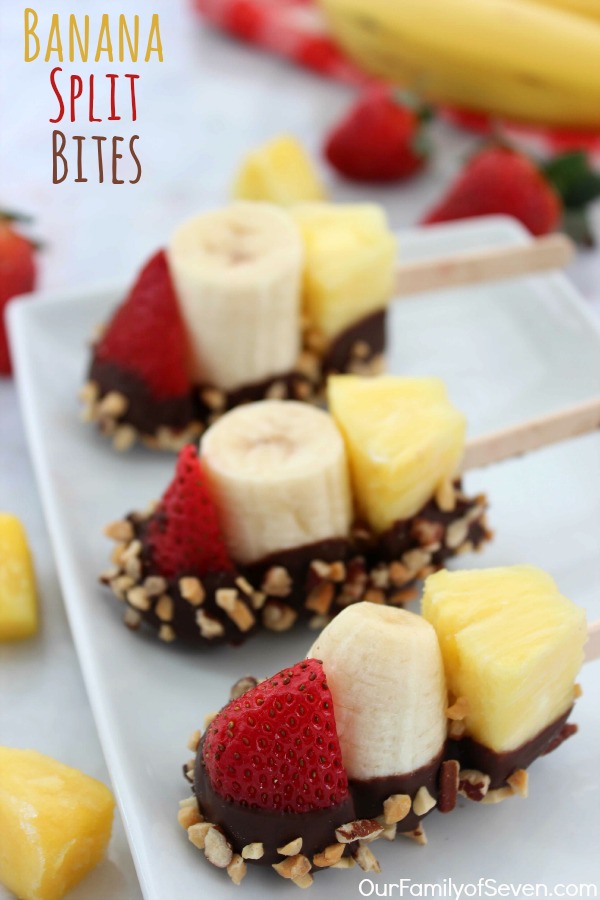 We are always on the hunt for fun treats to serve up to the kiddos after a fun day in the pool during the summer months. It can quite often be extremely challenging to find a snack that is not filled with junk. This simple treat idea sneaks in some fruits so it has me totally pleased.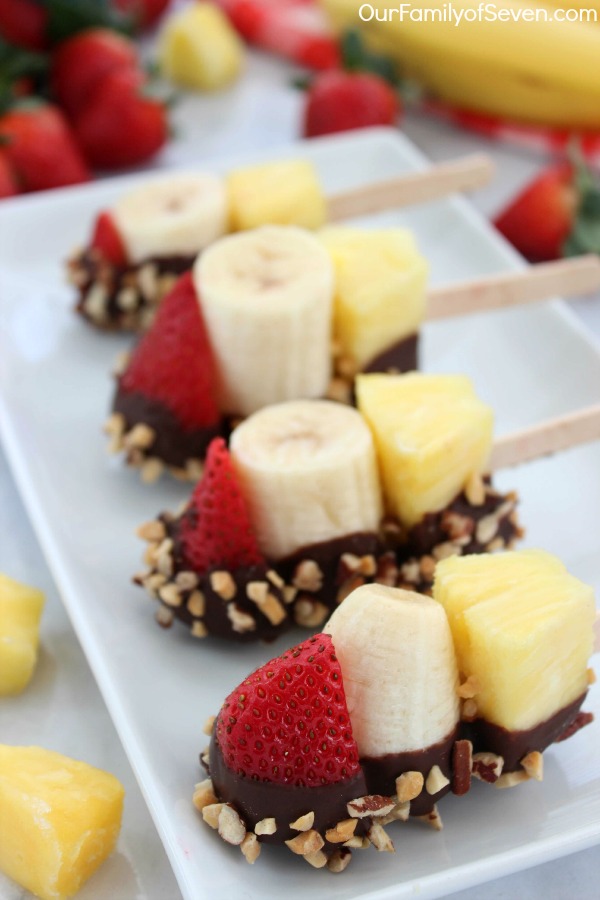 Banana splits are always so tasty. When I hit the ice cream stand, I am always anxious for someone to share a small banana split with me. I love the combination of the pineapples, strawberries, chocolate and bananas.  One small sized split can be a bit too much for me. It is never to difficult convincing one of the kiddos to share with their momma, ha ha!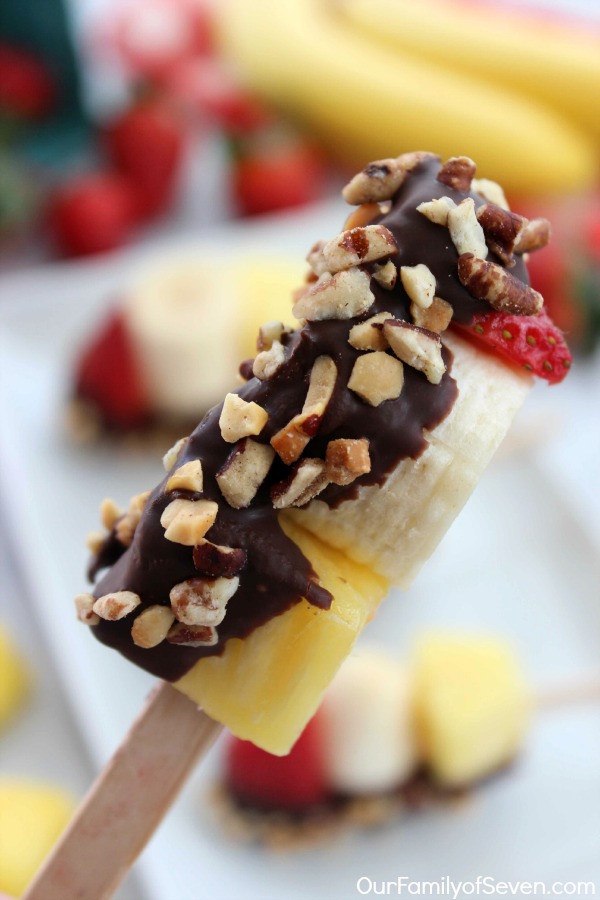 INGREDIENTS:

3 Bananas
1/4 lb Cored Pineapple
6 Strawberries
1 cup Dipping Chocolate
1/4 cup Chopped Peanuts
12 Popsicle Sticks (or skewers)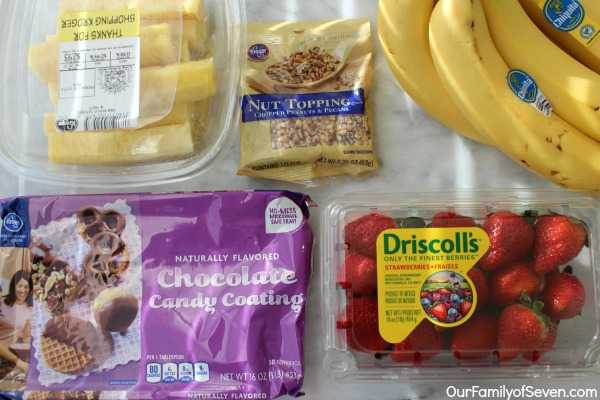 INSTRUCTIONS:
Cut strawberries in half. For each strawberry half, cut an equal size piece of banana and pineapple.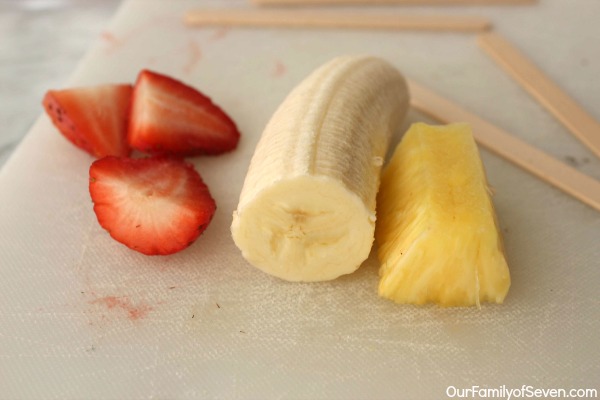 Place pineapple on first, then banana and lastly strawberry. Place in freezer for 10 minutes.
Line a tray with wax paper or parchment paper.
Put chopped nuts in small plate to use for dipping.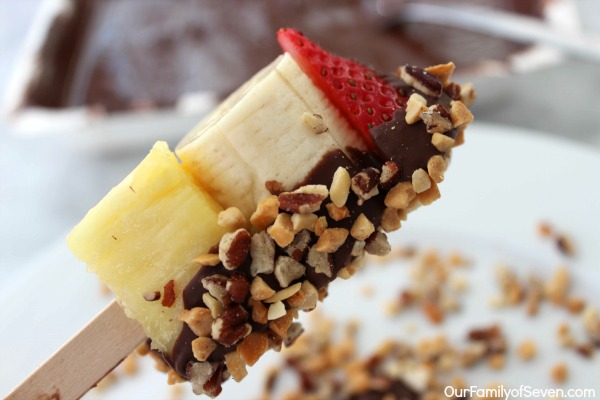 Melt chocolate by heating in microwave for 30 seconds, stirring and repeating until melted and smooth.
Dip cold fruit in chocolate, then into nuts, then place on prepared tray.